Your benefits at a glance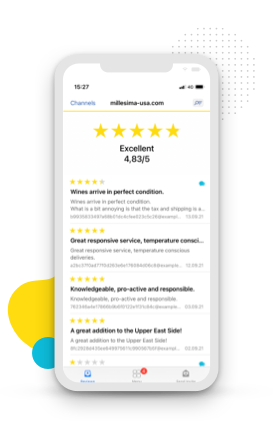 Manage reviews everywhere
Whether you're at your desk or on the road, with the eTrusted app you can keep an eye on all channels: Manually send our review invites, manage and filter the feedback you receive and reply to your customers' ratings. Push notifications keep you informed about important events such as negative reviews.
---
React cleverly
You not only receive information about new reviews, but also helpful recommendations for action. In addition, templates simplify the process of responding to reviews for you.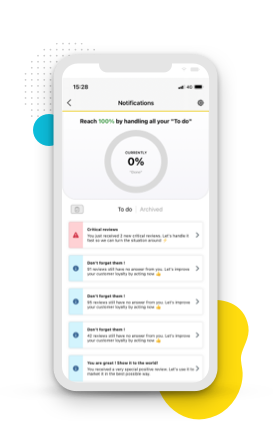 ---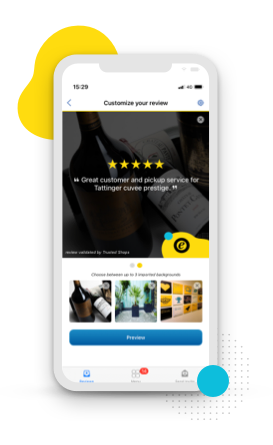 Push your review marketing
Use particularly positive and insightful feedback to inspire your followers on Instagram, Facebook & Co about your excellent service!